[:da]
Jag som en ulv…
Du går alene i augustmørket, du lytter efter andre ulve, og hyler mod himlen for selv at blive hørt. Endelig finder du din flok, og sammen jager I et bytte, igennem byen og natten – som ulve i menneskeskikkelse.
Efter 200 års fravær er ulven vendt tilbage til Danmark. Ulvens vildskab og stærke flokmentalitet er myteomspunden. Nogle frygter den, andre beundrer den – de fleste fascineres. Med Wolf Safari indbød Secret Hotel den finske performancegruppe Other Spaces til at give et sjældent indblik i ulvens liv, og nedbryde fordomme og myter om ulven.
Secret Hotel har samarbejdet med Other Spaces før, bl.a. bragte vi den populære forløber til Wolf Safari – Reindeer Safari – til Danmark i både 2013 og 2014.
Wolf Safari havde dansk premiere under Aarhus 2017-festivalen Little Rebellions i august. Det er en natlig vandringsforestilling, hvor deltagerne lærer om, og selv prøver kræfter med det at jage som en ulveflok.
Wolf Safari opførtes under Little Rebellions med udgangspunkt/Wolf School på Brobjergskolen. Derpå drog Other Spaces og Wolf Safari til København, hvor den kunne opleves to gange med Wolf School i Dansehallerne.
Om Other Spaces
Other Spaces er et live art-kollektiv med base i Helsinki, Finland. Gruppen blev skabt i 2004 og består af kunstnere fra forskellige kunstretninger. Other Spaces opfinder og udvikler fælles fysiske øvelser og happenings, hvor deltagerne kan udforske 'andre steder' fx en oplevelse ind i dyrenes verden. Wolf Safari har tidligere været opført på flere kunstfestivaler og på Kampnagel i Hamborg. 
Mere om aftenens forløb:
Wolf Safari består af tre faser: Først en ulveskole, hvor deltagerne lærer at imitere udvalgte træk fra ulvenes adfærdsmønstre og flokmentalitet. Derefter følger selve vandringen. Hver deltager starter alene og sporer sig ind på sin flok ved at lytte efter de andres hyl og selv give lyd. Når flokken er samlet, jager, nedlægger og fortærer de et byttedyr. Fortæringen er symbolsk og består i at spise den medbragte mad, som 'byttedyret' har båret på. Forestillingen afsluttes med en debrief, hvor deltagerne reflekterer over oplevelsen. Wolf Safari er en anledning til at opleve sin by, sig selv og ens medmennesker på en ny og anderledes måde.
3 min trailer om oplevelsen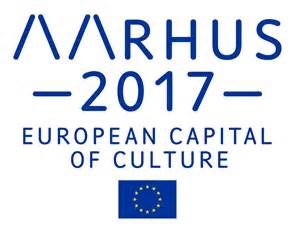 [:en]
Hunt as a wolf…
You walk alone in the dark night, listening for the other wolves, howling towards the sky for them to hear you. You're searching for your pack. Finally you find them, and together, you hunt down a prey through the city, through the night – like wolves in human skin.
After 200 years absence the wolf has returned to Denmark. Its wildness and strong pack mentality is wrapped in story and myths. Some fear them, others admire them – most are fascinated by them. With Wolf Safari Secret Hotel invited the Finnish performance group Other Spaces to give a rare glimpse into the life of wolves, and break down the prejudice and myths surrounding them.
Wolf Safari is a nightly walking lecture experience, where participants learn and try to hunt like a wolf pack.
Secret Hotel has collaborated with Other Spaces before, among other events, we brought the popular front runner to Wolf Safari, Reindeer Safari to Denmark in both 2013 and 2104.
Wolf Safari premiered in Denmark during the Aarhus 2017-festival Little Rebellions in August (from Brobjergskolen) with showings in Aarhus, and in Copenhagen from Dansehallerne.
Other Spaces (in Finnish Toisissa tiloissa) is a Helsinki based live arts collective. Founded in 2004, the group consists of artists from various art fields. Other Spaces invents and develops collective physical exercises through which people can visit "other spaces", i.e. enter in contact with the modes of being and experience other than human. Wolf Safari has been performed at several art festivals and at the Kampnagel in Hamburg, Germany.
More about the evening:
Wolf Safari consists of three phases: First a wolf school, where you learn to imitate certain characteristics of the wolves behavioral patterns and pack mentality. Thereafter, the actual walking. Each participant will start on their own, tracking down their pack through listening and howling. When the pack has gathered, they will hunt down a prey for dinner, symbolically represented by the food offered by the prey. The safari closes with a debriefing, where everyone gets to reflect and share about their experience. Wolf Safari gives you the chance to experience your city, yourself and your fellow human beings in a new and different way.
http://toisissatiloissa.net
3 min trailer about the Wolf Safari: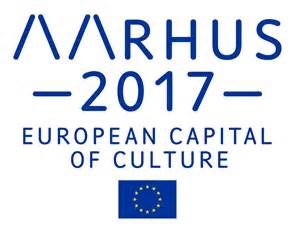 [:]