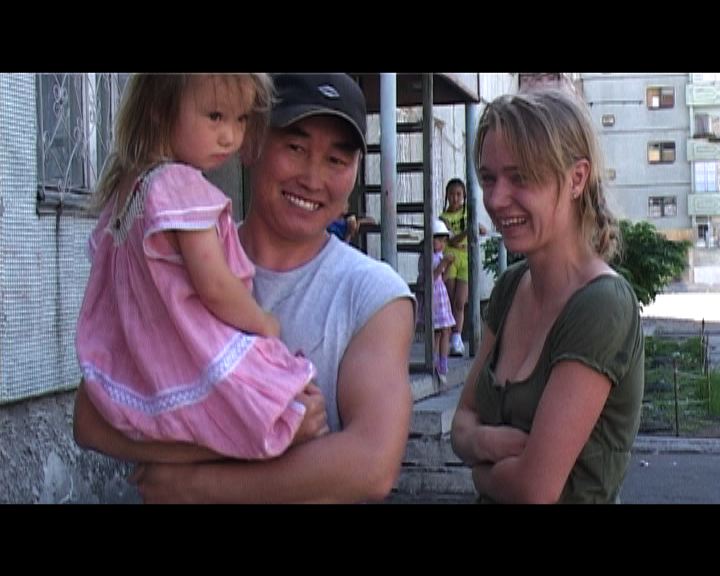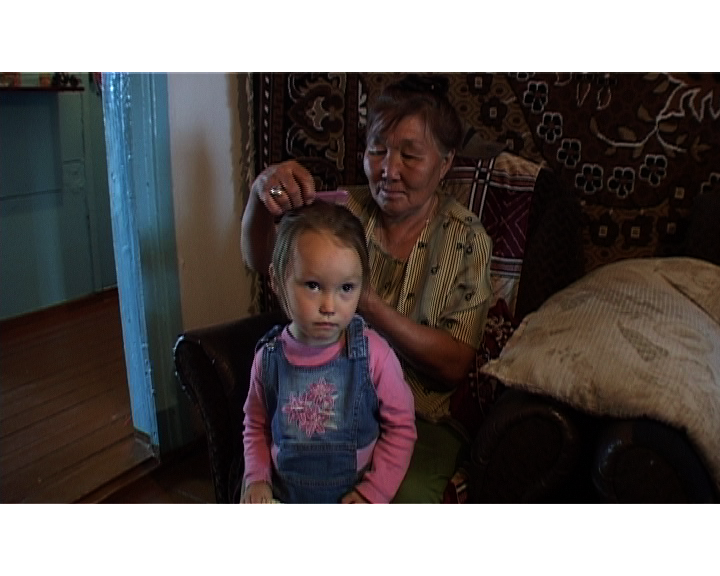 [:da]
Fotos: Kirsten Simonsen
Tre-årige Jasmin skal klippes for første gang. Danske Benedikte har en datter sammen med Nazyn fra Tuva i Sibirien. Hun har valgt at følge faderens shamanistiske tradition og nu skal Jasmin besøge sin far i Tuva for at følge den lokale tradition for tre-årige: En rituel hårklipning. Hvilke elementer fra faderens nomadekultur skal en dansk mor vælge for sin datter? Vi følger mor og datter på familiebesøget i det fjerne Tuva, seks tidszoner fra Danmark.
Benedikte og Jasmins rejse på grænsen mellem to kulturer blev vist på DR2 første gang d. 7. januar 2007, med 5 efterfølgende visninger gennem 2007 og 2008. Når sjælen sidder i håret har desuden været vist på norsk tv, på filmfestival i Jokkmokk, Sverige og på svensk tv.
Når sjælen sidder i håret er tilrettelagt af Christine Fentz i samarbejde med Benedikte M. Kristensen, og er coproduceret mellem DR2, Turbine Film Aps, og Secret Hotel.
Fotograf: Kirsten Simonsen
Klipper: Yrsa Wedel/Formosa Film
Musik: Yat-Kha (Tuva) og Valravn (DK)[:en]
Photos: Kirsten Simonsen
Three year old Jasmin is having her first haircut. Danish Benedikte has a daughter with Nazyn from Tuva in Siberia. She has chosen to follow the traditions of Nazyn's shamanistic culture, and therefore Jasmin is now going to visit her dad in Tuva in order to follow the local tradition for three year old children: A ritual hair cut. As a Danish mum, what elements to choose from the dad's nomadic culture? We follow mother and daughter on the family visit to far away Tuva, six time zones away from Denmark.
Benedikte and Jasmin's travel on the border between two cultures premiered on Danish National Television DR2 January 7th 2007, and was followed by five showings during 2007 and 2008. Growing Soul – My Daughter's Ritual Journey has also been shown on Norwegian Television, and on a filmfestival north of the Polar Circle, in Jokkmokk, Sweden, and on Swedish National Television.
Growing Soul – My Daughter's Ritual Journey is made by Christine Fentz in collaboration with Benedikte M. Kristensen, and coproduced between Danish National Television DR2, Turbine Film Aps, and Secret Hotel.
Photographer: Kirsten Simonsen
Editor: Yrsa Wedel/Formosa Film
Music: Yat-Kha (Tuva) og Valravn (DK)
Growing Soul – My Daughter's Ritual Journey is funded by Aage & Johanne Louis-Hansens Fond, Danish Stage Directors, Theatre ARKI, Anna Lise & Aage Dahls Fond.[:]