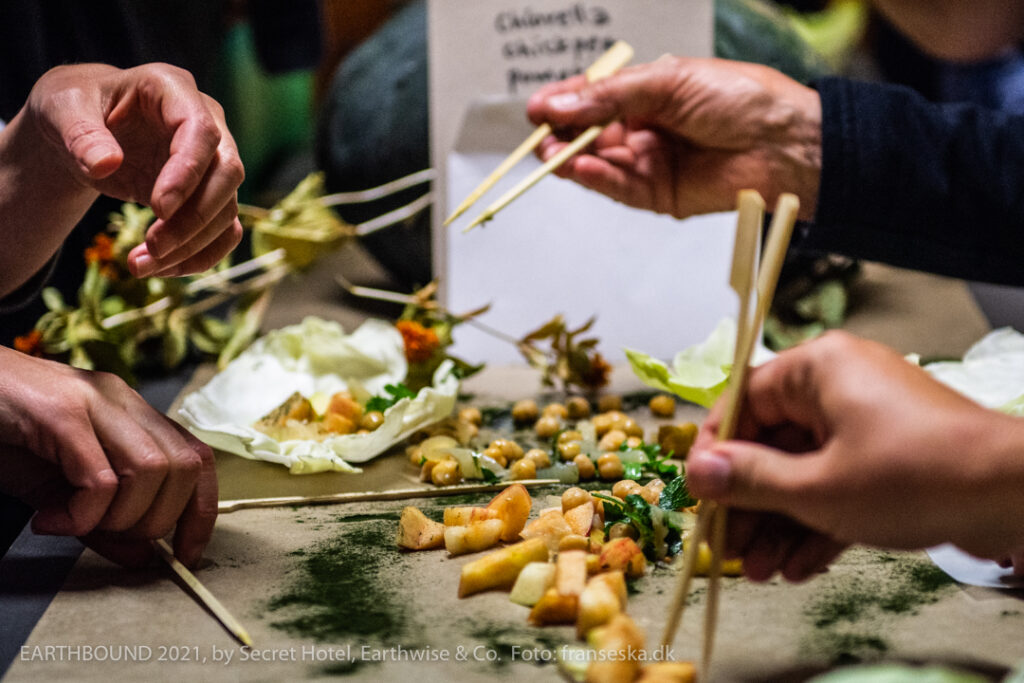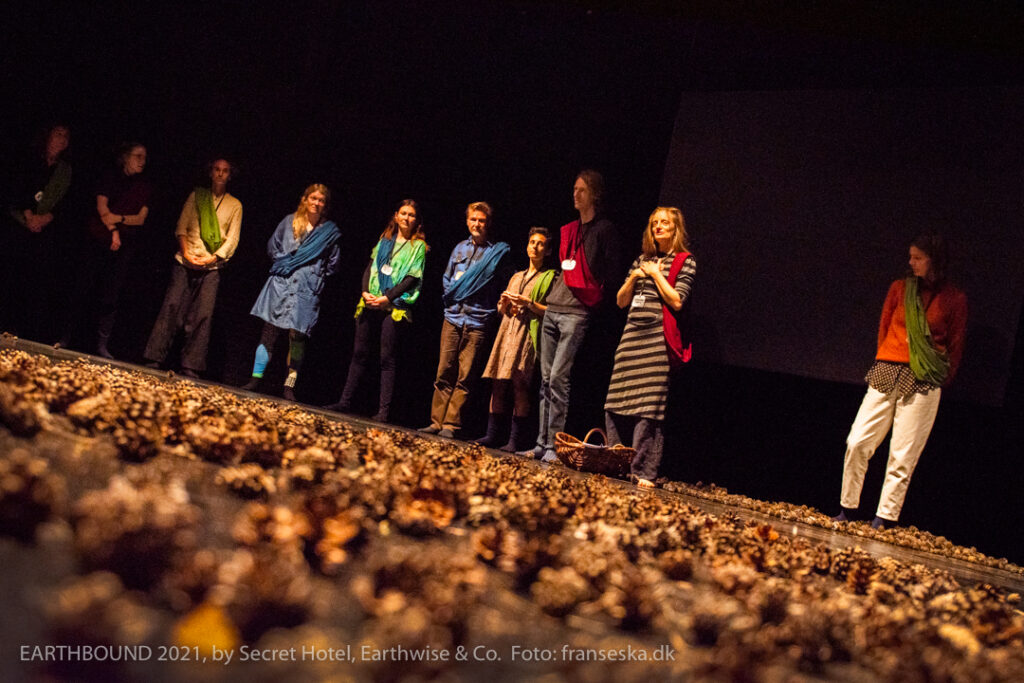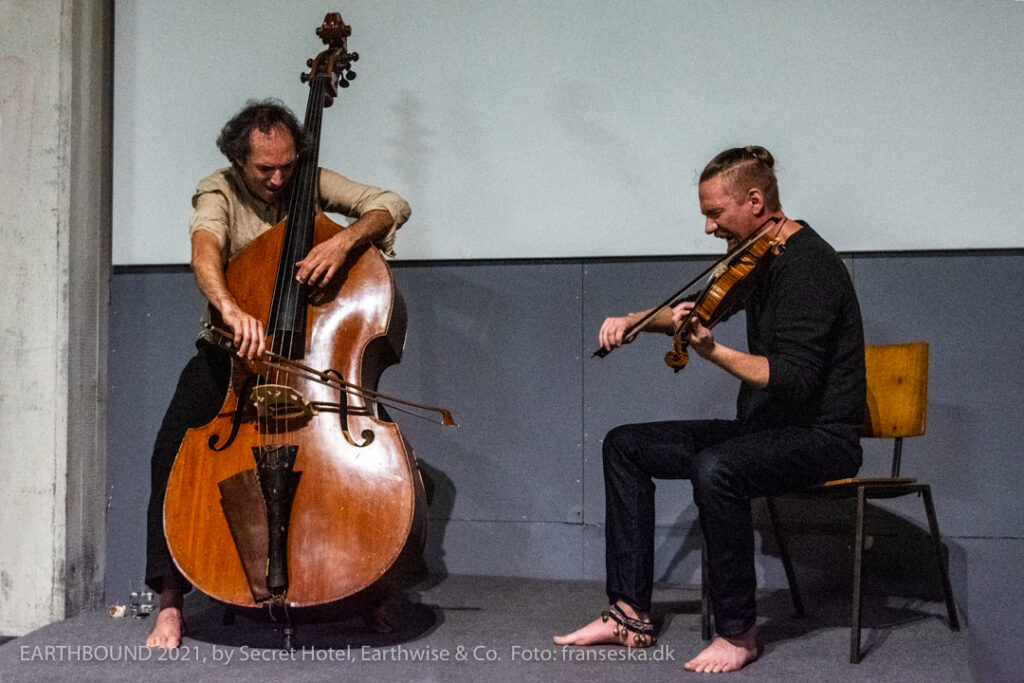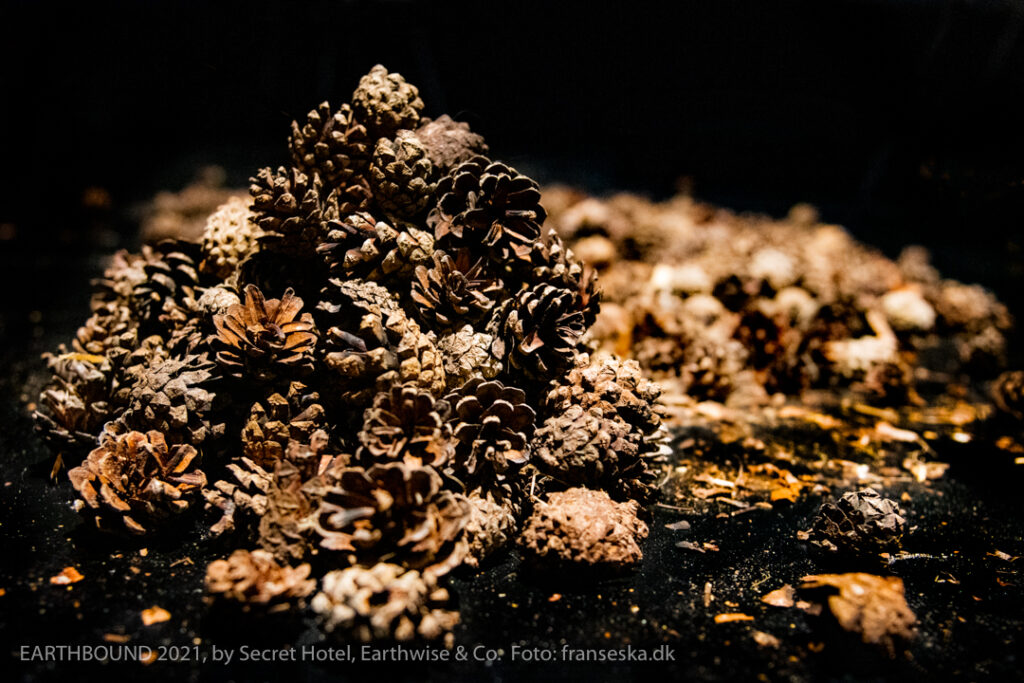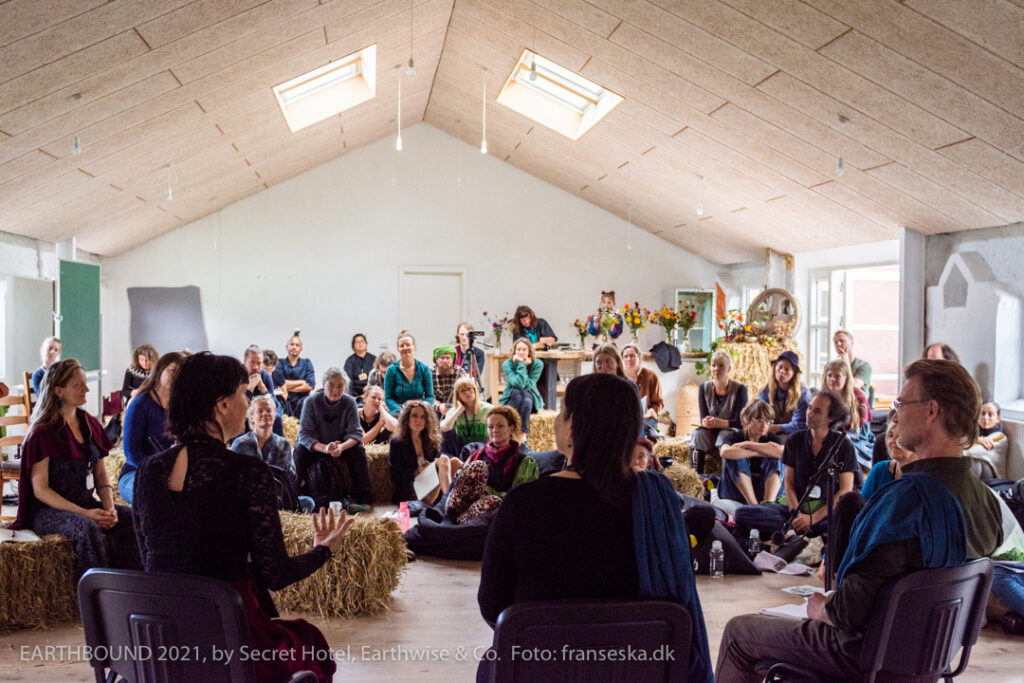 Earthbound Symposium 2023
An invitation to investigate sensuous knowledge in relation to the Planet's Future through the Arts and Sciences
We spend this day at University of Aarhus.
We are happy to welcome you at 2023's biannual Earthbound Symposium at Aarhus University.
This time the symposium is a one-day compacted investigation of the intrinsic relation between knowledge, the sensuous and ways to create a more balanced future.
Included in the symposium price is a vegan lunch – juicy for everyone – as well as coffee, tea & snacks.

More specifically we wish to investigate what types of knowledge can be found in the sensuous and wise human body through our ancient old relation to land, place, seasons, and emotions. We ask what other compasses than the ones of the dominating culture that we can find and strengthen for the needed societal changes? Some changes are huge and structural, and some must start with ourselves. As usual Earthbound Symposium offers interdisciplinary meetings between the arts and science and wishes to challenge the known symposium formats. This year we have invited four inspiring people with backgrounds and practices in the arts, research and duoji – aesthetics & storytelling.
Since our first edition of the Earthbound Symposium in 2018 we have explored and challenged known symposium formats in various ways. We create Earthbound as an immersive journey in order to invite the whole human being – body, intellect, soul – into an atmosphere than can foster commitment, and inspire change. So, if you prefer to change your travelling shoes to socks during the day, or sit on the floor and not a chair – we have room for both!
The Program
Oct 12 th
8:30 – 9:30
9:30-10:00
10:00 – 12:30
12:30 – 13:30
13:30 – 16:45
16:45-17:00
PROGRAM
Arrival and coffee
Welcome and Introduction
Earthbound Formats
Yummi Vegetarian Lunch from Emma Paletten
Earthbound Formats
Info regarding Earthbound 2025, and thanks for this time, end of Earthbound 2023.
Speakers
For Earthbound Symposium 2023 we have four inspiring people with backgrounds and practices in the arts, research and duoji – aesthetics & storytelling.
Dr. LIisa-Rávná Finborg (She/Her)
Sámi scholar and duojár – practicioner of aesthetics and storytelling – will share with us how knowledge is relational in an indigenous worldview and how this affects both Sámi pedagogical techniques and the way of being in, reflecting on and interacting with the world. Liisa-Rávna Finborg will lead the Earthbound Workshop 2023.
Jasper Griepink (They/He)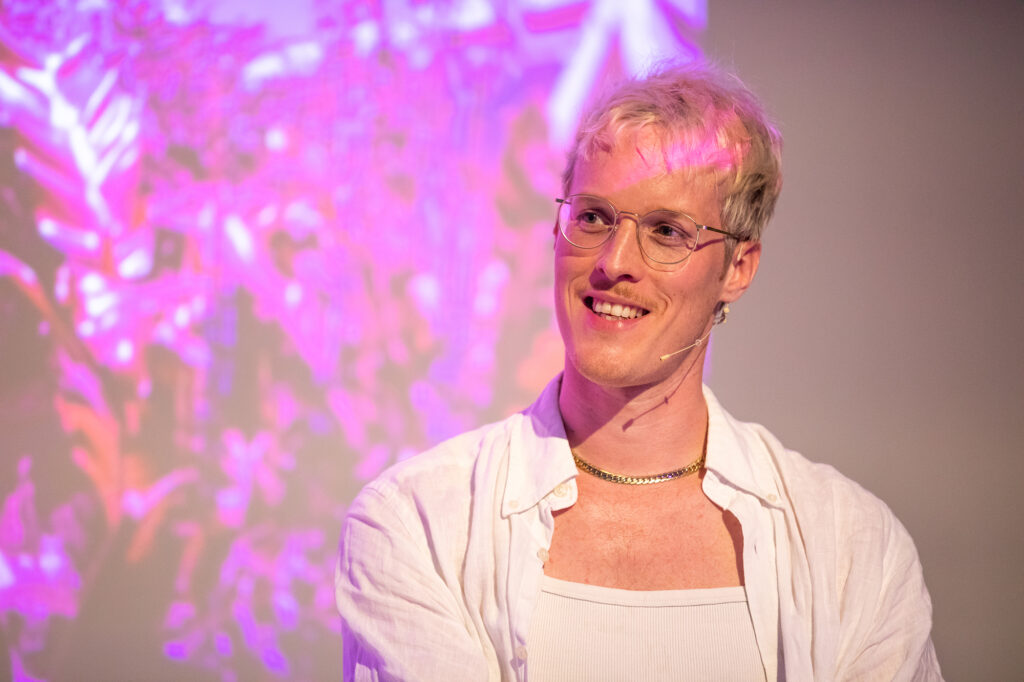 Queer visual artist and musician, writer, and curator, will tell us about Wetland Worship; a research project that focuses on swamps, bogs and other murky wetlands. Can wet parts of land help re-awaken our emotional and transformative kinship with the earth?
Katarina Skår Lisa (She/He)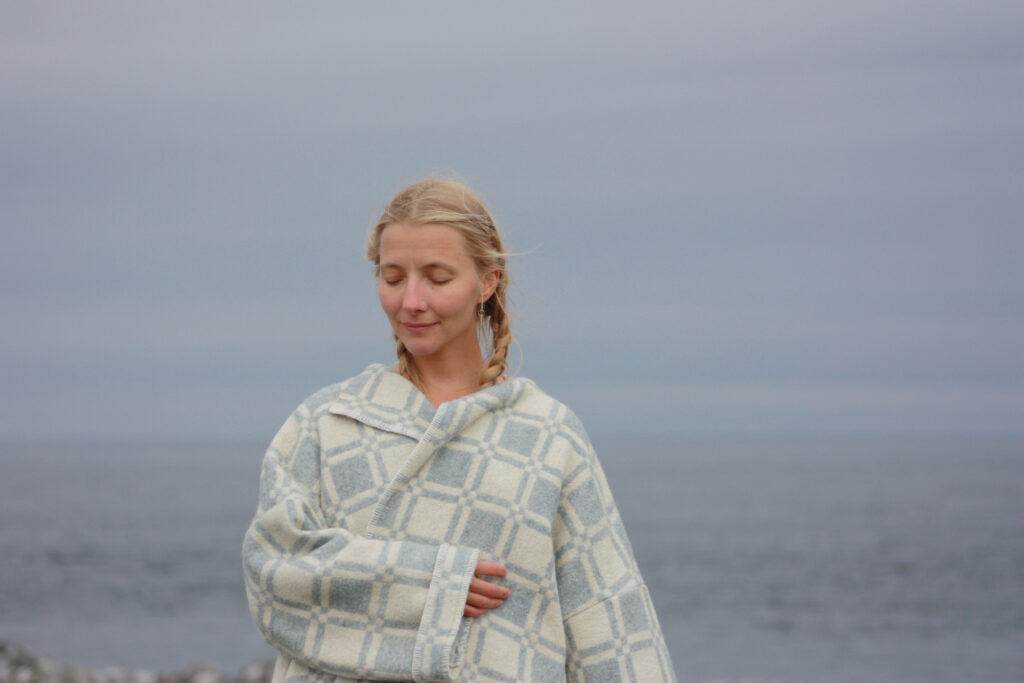 Norwegian-Sámi choreographer and dancer investigating how immaterial heritage and knowledge relates to the culture and ecology of specific places. Katarina skår Lisa will present her bodily investigation of roots and belonging.
Christine Fentz (SHe/HER)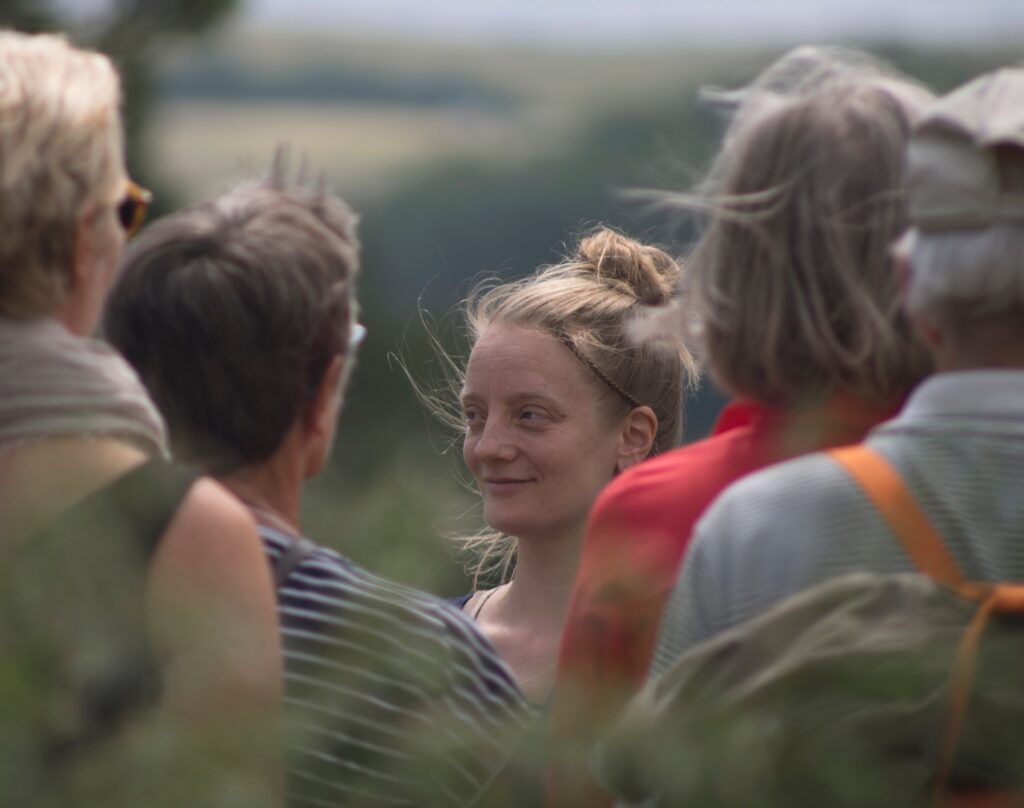 Performing artist, director, and dramaturge. Artistic Director of Secret Hotel and host of Earthwise Residency. Christine's artistic research is about relations to the land and multispecies, with spiritual, animist and shamanistic values. Inspiration comes from pre-Christian Nordic cosmology, as well as from many travels to Tuva in Siberia.