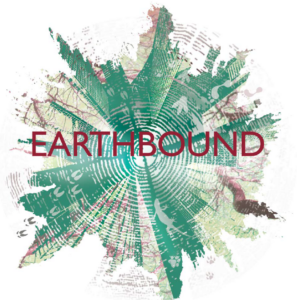 Secret Hotel: EARTHBOUND RESIDENCIES 2020 – perhaps of your interest…?

We are asking for expressions of interest in our three EARTHBOUND Residencies, each for two persons at a time – respectively an artist and a scientific researcher (could for instance be from STS, social sciences or humanities).
The pair of artist and scientific researcher will be working together one month on interdisciplinary aspects of multispecies and the more-than-human, in Jutland, Denmark.
Two of the residencies will run during October 2020, and the 3d residency will happen earliest in November 2020.

Background
In September 2018 the Danish performing arts company Secret Hotel, in collaboration with Aarhus Performing Arts Platform, Aarhus University/School of Communication & Culture, AURA and others, organized the first symposium EARTHBOUND – The Multispecies Paradigm Shift in the city of Aarhus and the rural area Mols.
See more at http://www.secrethotel.dk/earthbound/
The main characters of EARTHBOUND were animals, microorganisms and landscapes, and we aimed to challenge the usual formats of conferences and symposia in order to help people challenging their comfort zones, meet and think new thoughts or old thoughts in new contexts, and perhaps even trying to shed their human mind set. We see interdisciplinarity as essential in finding paths into an unknown future.
EARTHBOUND was staged from beginning to end, inviting all participants into a space of various artistic methods and venues. We repeat the best elements and develop and deepen for the upcoming September.
EARTHBOUND Residency 2020
September 23rd-25th 2020 Secret Hotel organize a 2nd edition of EARTHBOUND symposium, collaborating with Interacting Minds Center at Aarhus University, Applied Philosophy at Aalborg University, Aarhus Performing Arts Platform, and with local gardens and other entities. We plan for a publication after this symposium.
In connection to EARTHBOUND 2020 – Weaving with the More-than-Human we offer three 'residency pairs' to collaborate one month in the interdisciplinary sphere of art and science, or environmental humanities.
Content: Multispecies and the more-than-human; all the other entities that we humans share this planet with, and the possible paradigm shift we hopefully are in the midst of.
Why? Because we believe that interdisciplinary meetings hold the possibility to think new thoughts, and having very different disciplines and methodologies meet in the same space provides options for learning. Especially related to issues of climate crisis and environmental issues, where embodiment and foregrounding the senses can be of great importance.
The more-than-human is our focus because we believe the root of the climate crises is industrialized societies having forgotten that the Earth is not just resources for mankind to grap. It is time that both science and art focus in new ways on who and what we share this planet with.
To core interest of EARTHBOUND is to heighten our sensitivity, knowledge and methods about the myriad of interdependencies.
Timewise
– The collaboration time between scientist and artist will be defined by each 'work couple' in collaboration with the organizers. This means that the scientist may be able to also bring for instance a writing project along for the one month stay, as long as the residency purpose is met. For science applicants from Eastern Jutland, staying at home and commuting for work meetings is also an option.
– Two of the residencies take place October 2020, and the third will be during November or winter 2020/21.
Framework – what we offer and what we request

The Earthbound Residencies will provide:
Working space * accommodation * a small sum for materials * free participation in the EARTHBOUND Symposium, September 23d-25th + 26th 2020 * A minor fee to each of the two persons * agreement about how to be present in the planned publication.
Applicants will need to fund their own international and national travel, but we will help with info re applications, and an official invitation.
Each residency couple must:
– hold 1-2 dissemination events or 'artist/scientist talks' for the local community (age, etc. to be announced),
– share at the EARTHBOUND symposium, Sept. 23d-25th, their plans for the upcoming residency period (participation at the symposium is mandatory)
– give 1 artist/scientist talk at one of our collaborating residency organisations.
– submit material (written and/or visual) for the planned publication after Earthbound (deadline tba).
We expect to have to pair the working couples, but of course we also want to hear from already existing collaborations – this means that you can apply as an artist, as a scientist, or perhaps you are two persons applying together.
Get in touch
If you are interested, please send us a biography (max 500 characters) and a short text (max 700 characters) about why you are interested and how your work would fit into the EARHTBOUND Residencies.
We are looking for experienced people with a genuine interest in exploring interdisciplinary approaches, and preferably with some experience working with the-more-than-human.
We underline that this is not a call with a selection comitee, and we hope to be able to answer all respondents.

Mail us no later than March 15th 2020, write to Maja Ravn, coordinator at Secret Hotel: info@secrethotel.dk
Midwinter greetings,
Christine Fentz, Artistic Director, Secret Hotel
Collaborating with Interacting Minds Center, AroS Arts Museum, Aarhus Performing Arts Platform and others.